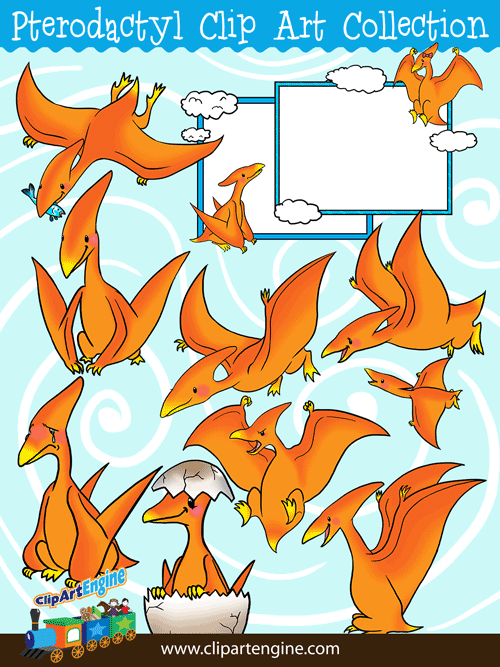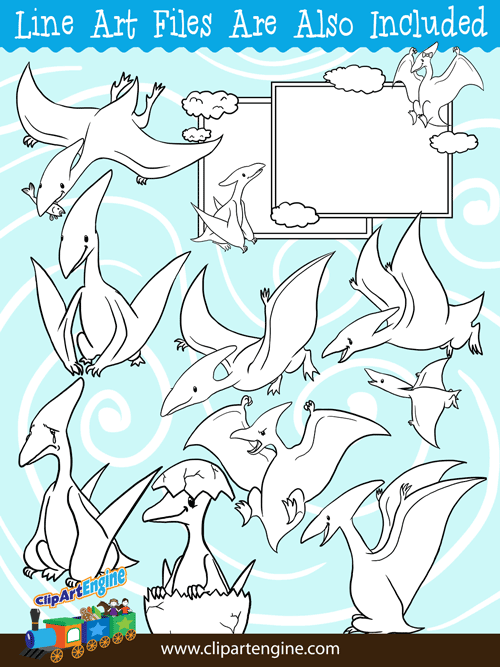 Get This Clip Art
Royalty Free Graphics
The dinosaur graphics in this collection of pterodactyl clip art are an angry pterodactyl, baby pterodactyl, crying pterodactyl, message card and pterodactyl, pterodactyl eating, pterodactyl flying, pterodactyl message card, pterodactyl mother and child, pterodactyl from the side, and a pterodactyl sitting.
Files You Will Receive
20 High Resolution PNG Files set at 300dpi
20 High Resolution JPG Files set at 300dpi
Files Sized at 3508 pixels by 4961 pixels
Files With Transparent Backgrounds
Black and White Line Art Files
1 Zip File With Everything Inside
Why You Will Love It
Personal and Commercial Use License
Professional Quality Clip Art
Available for Instant Download
Easy to Use
Print-Ready Files
No Attribution Required
No Signup Needed
PC/Windows & Mac Compatible
Easy to Understand, Hassle-Free License
Use the royalty free graphics in this collection of pterodactyl clip art on both personal and commercial projects. The only time you cannot use our work is to start your own clip art business.